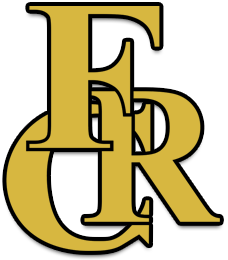 Thank You for your support!
The Fox River & Countryside Fire Rescue District extends its sincere appreciation to our residents for supporting the Bond Referendum on June 28, 2022. The passage of the bond referendum will allow the District to retire current debt obligations, purchase new vehicles and equipment, improve current fire stations and build a third fire station on land we currently own for that purpose.
The District extends its thanks to the many individuals from our community whose tireless efforts and passion helped pass the bond referendum.
Bert Lancaster Fire Chief
National Night Out

Admin Assistant Tracy Dunklau, August 05

National Night Out in Campton Hills
Mutual Aid Extrication Demonstration: Fox River, Elburn and Pingree Grove Countryside Fire Districts... (Full Story & Photos)

Graduate Russelle Alegado

Admin Assistant Tracy Dunklau, July 01

We would like to Congratulate Russelle Alegado on competing Romeoville Fire Academy on June 24, 2022 and obtaining her OSFM Basic Operations Firefighter, and Hazmat certification. Great Job!
Chief Lancaster... (Full Story & Photos)

Vehicle Extrication

FF-PM Jessica Hughes, December 08

Today was a great day for extrication training. Vehicle extrication is the process of removing a vehicle from around a person who has been involved in a motor vehicle collision, when conventional means of exit are impossible or inadvisable. Our department takes pride in keeping up to date with new techniques and tools to insure we can achieve maximum success in vehicle extrication. ... (Full Story & Photos)

Board of Trustees Meetings are held at Fire Station 1 - starting at 6:00 PM.
For a complete list of 2022 Meeting Dates, Click Here
RURAL FIRE ADDRESS SIGNS


Can we read your address? Is your sign missing?


To order a new Address Sign - Click Here
FOIA - FREEDOM OF INFORMATION ACT - To print form - Click Here
For information regarding Outdoor Burning or Fireworks Displays,
please refer to the guidelines - Click Here
Solar Panel Plan Review Submittal - Click Here
EMS Special Event Request Form - Click Here