Web Counters
Website Visitors
Since
January 1, 2018

Visitors Today
Jun 28, 2022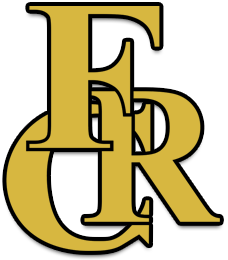 FOX RIVER & COUNTRYSIDE FIRE RESCUE DISTRICT SUBMITS REFERENDUM QUESTION FOR JUNE ELECTION

Proposed general obligation bonds would allow the District to retire existing obligations,
purchase new vehicles and equipment and fund an additional future fire station
FRCFR Referendum Press Release
FRCFR Bond Referendum Ordinance
Spanish Translation Ballot Question

Vehicle Extrication

FF-PM Jessica Hughes, December 08

Today was a great day for extrication training. Vehicle extrication is the process of removing a vehicle from around a person who has been involved in a motor vehicle collision, when conventional means of exit are impossible or inadvisable. Our department takes pride in keeping up to date with new techniques and tools to insure we can achieve maximum success in vehicle extrication. ... (Full Story & Photos)

Board of Trustees Meetings are held at Fire Station 1 - starting at 6:00 PM.
For a complete list of 2022 Meeting Dates, Click Here
RURAL FIRE ADDRESS SIGNS


Can we read your address? Is your sign missing?


To order a new Address Sign - Click Here
FOIA - FREEDOM OF INFORMATION ACT - To print form - Click Here
For information regarding Outdoor Burning or Fireworks Displays,
please refer to the guidelines - Click Here
2021 Incidents
FIRE
EMS
TOTAL
Jan
32
85
117
Feb
43
84
127
Mar
33
90
123
Apr
44
77
121
May
47
89
136
Jun
56
116
172
Jul
55
105
160
Aug
62
109
171
Sep
55
117
172
Oct
54
112
166
Nov
49
132
181
Dec
51
140
191
Total
581
1256
1837
2022 Incidents
Fire
EMS
Total
Jan
56
140
196
Feb
30
112
142
Mar
26
127
153
Apr
26
122
148
May
59
139
198
Jun
Jul
Aug
Sept
Oct
Nov
Dec
Total
197
640
837
Past Incidents
FIRE
EMS
TOTAL
2011
278
515
793
2012
405
811
1216
2013
419
846
1265
2014
496
849
1345
2015
489
896
1385
2016
438
907
1345
2017
446
946
1392
2018
486
877
1363
2019
468
961
1429
2020
510
940
1450
2021
581
1256
1837