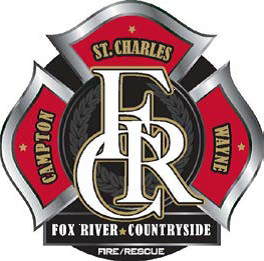 Contact Us
Written correspondence may be mailed to the address listed below. Individual contact may be made via email, click on names below.
Board President Robert Handley
Board Secretary Thomas Mollenhauer
Board Treasurer Charles Dunham
Board Member Kristin LeBlanc
Board Member James Wegman
Attorney for the District Kenneth Shepro
Fire Chief John R. Nixon
Administrative Assistant Tracy Dunklau
---
Employment
We are a combination full and part-time department. If you are interested in a position with us on our part-time roster, download our application form HERE. At the present time, applicants must be at least 21 years of age and certified in Illinois as Firefighter II Basic Operations and EMT Basic or Paramedic. Applications may be returned to us via email to admin@frcfr.org or postal mail to the address listed below. FRCFR is an equal opportunity employer.
---
The Fire District business office is open from 08:00 a.m. until 4:00 p.m. weekdays (excluding holidays).
Matters involving fire district business and telephone inquiries are from 09:00 a.m. until 1:00 p.m.
For a map of our location, click on the address below.
FOX RIVER AND COUNTRYSIDE FIRE RESCUE DISTRICT
34W500 CARL LEE ROAD
ST. CHARLES, IL 60174
(630) 584-3473
fax (630) 584-8266